Heritage
We acknowledge that we are guests on the unceded ancestral lands of the Secwépemc Nation. The Secwépemc traditional territory extends east to the Columbia River valley and along the Rocky Mountains, west to the Fraser River, and south to the Arrow Lakes.
Importance of Heritage
There are social, financial and environmental benefits to retaining heritage buildings in a community. First, heritage sites are a connection to the past and provide a sense of history and continuity. Heritage sites also tell the stories of who we are what we have experienced as a community, in addition to functioning as landmarks and having significant aesthetic value. Second, heritage buildings often retain their value with more resiliency as property markets shift through time and support tourism. Third, the retention of a heritage building is the more sustainable choice over demolition and replacement when the costs of the embodied energy in the building, accumulation of material in the landfill and the cost of new construction is balanced against potential energy savings. Heritage conservation just makes sense. 1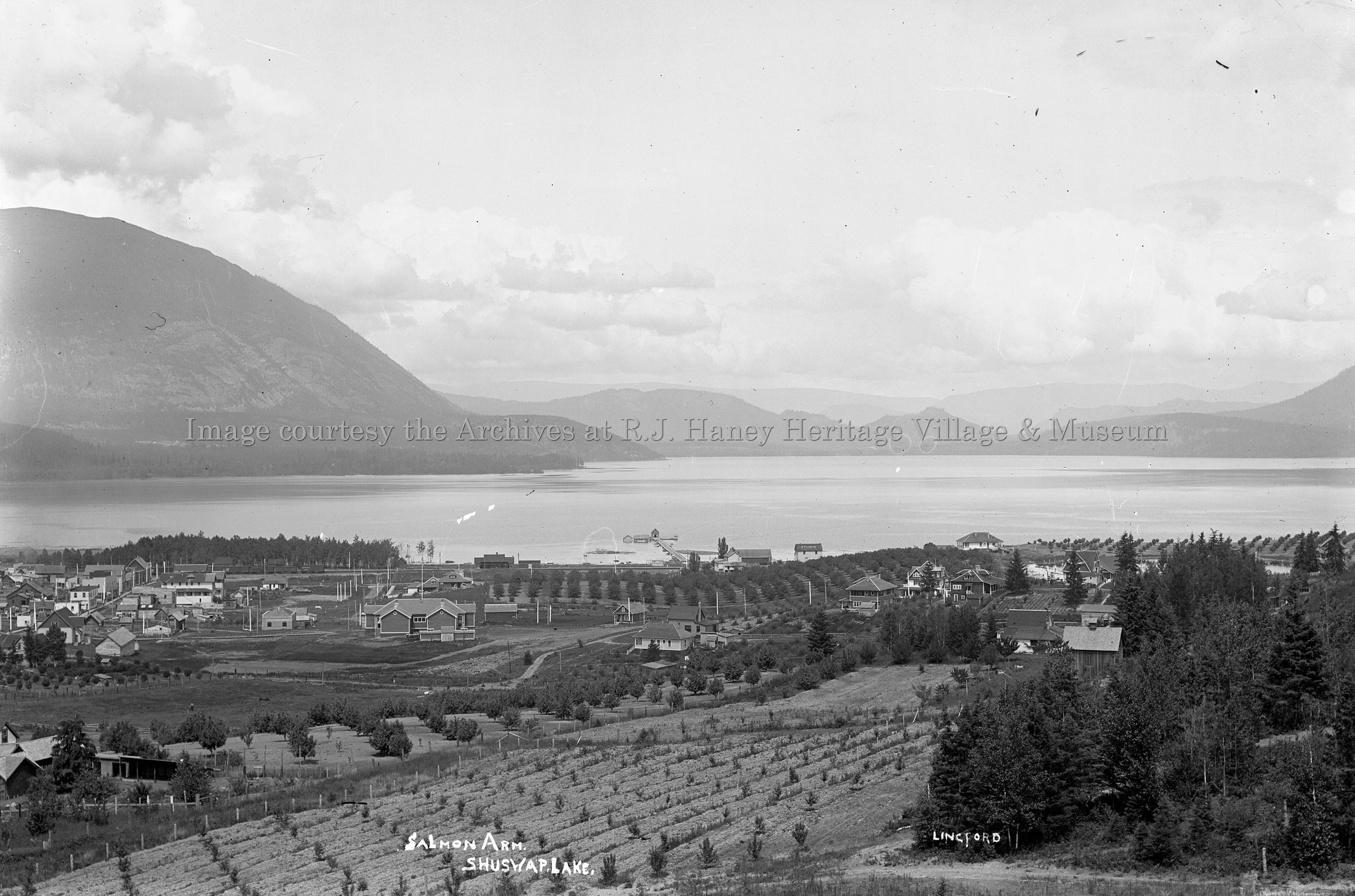 Activities
Historical Walking Tour of Salmon Arm brochure - joint initiative by the Okanagan Historical Society and the City of Salmon Arm Heritage Commission. The brochure is available at Bookingham Palace Bookstore.
On This Spot App of Salmon Arm - a free app that lets people experience the past by combining then and now photography with historic walking tours. Download it for free from the App Store or Google Play.
R. J. Haney Heritage Village - Discover this beautiful park on 40 acres with walking trails and over 20 buildings including the 1910 Haney Home.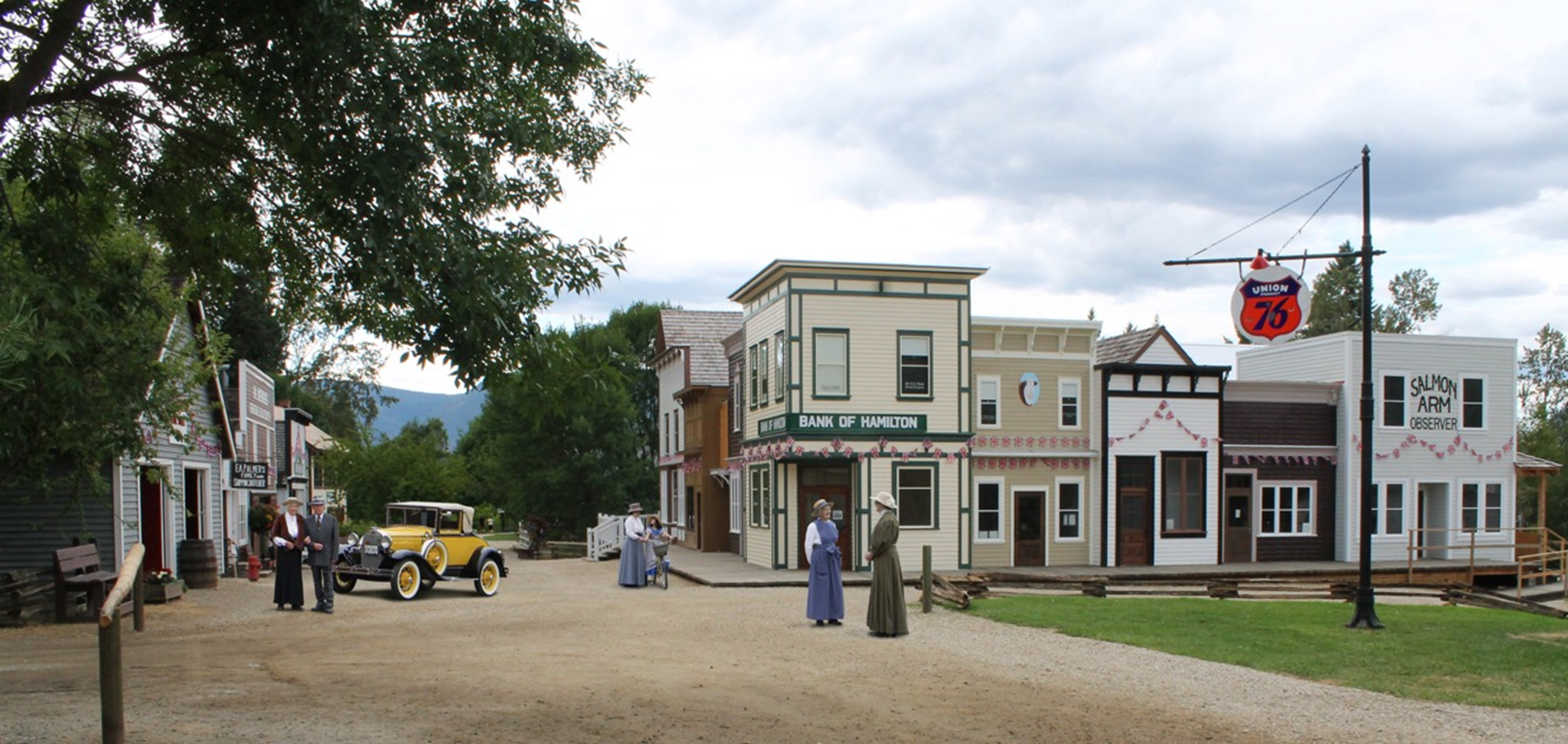 Heritage Commission
Heritage Conservation Awards - Started in 2020 to recognize owners of commercial, institutional, or residential structures who have demonstrated excellence in preservation, restoration, rehabilitation or adaptive re-use.
Heritage Plaques - plaques installed at nine (9) sites in the city that document the significance of our local heritage. They are located at the:
Art Centre;
Old Courthouse;
Old Municipal Hall on Hudson;
CPR Station;
McGuire Lake;
Marine Park at Waterfront;
The Fairgrounds;
Mt. Ida Cemetery (old section); and
City Hall grounds.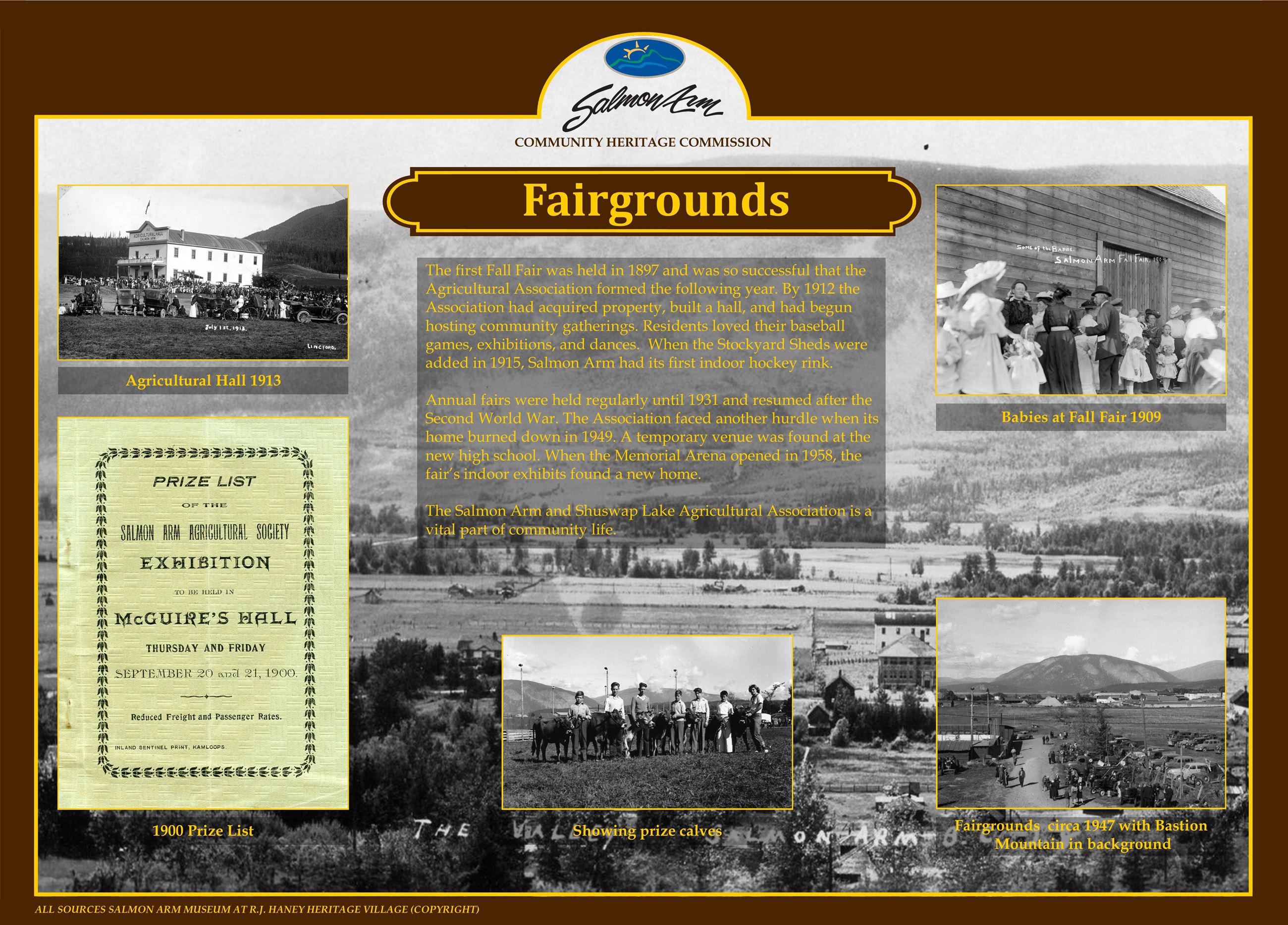 Historic Routes Street Signs - the book "Salmon Arm Historic Routes" was used as reference for many of the distinctive signs you see around Salmon Arm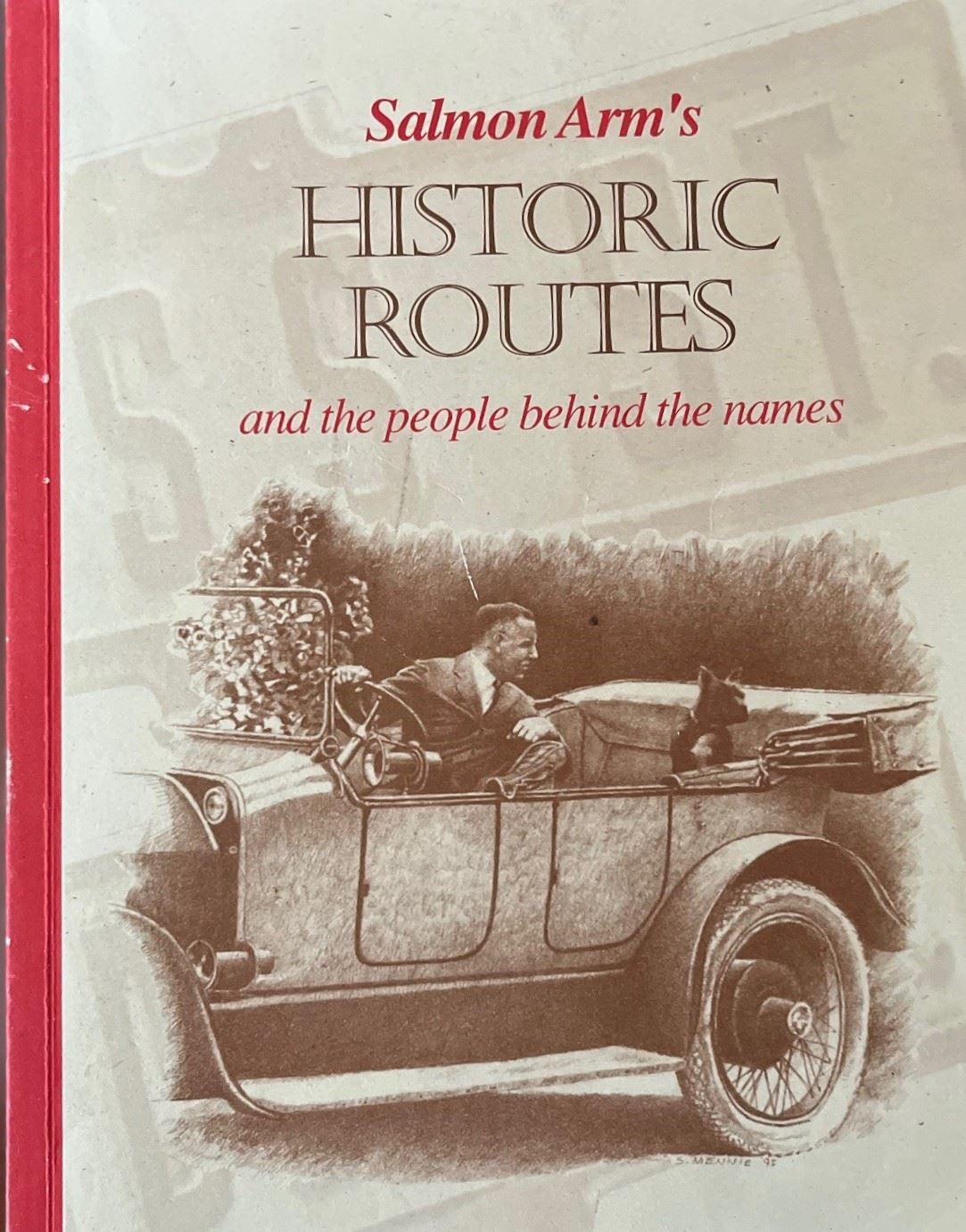 . Insert picture Historic Route Book.
History of Heritage Commission - created in 2009 by the City of Salmon Arm with 7 members including a City Councillor as Chair. Their purpose is to advise Council on heritage conservation matters and support heritage conservation in the City. Meetings are normally held on the first Monday of the month at 2:00 pm at City Hall.
Information
Heritage Inventory - an informal listing of buildings and sites with historic characteristics. For example, two historic buildings, Dilkusha and McGuire house were demolished but their significant contribution to Salmon Arm heritage is captured in the the inventory.
Heritage Register - a detailed list of heritage buildings and sites identified by the community of having heritage value.
Heritage Register Map - a map of the City that shows the location of properties on the Heritage Register, location of the Heritage Plaques, On This Spot Tour Route, Historic Route Locations and Secwépemc Landmarks.
Heritage Register Guide - explanation of the heritage register process .
Heritage Register vs Heritage Designation - explains the important difference between a heritage register and heritage designation.
Heritage Strategy for Salmon Arm - 2009 document that established the City's heritage strategy by developing heritage policy and a formal heritage program.

Historic Books of Salmon Arm - there are a number of excellent books on Salmon Arm history available through the Okanagan Regional Library or the Okanagan Historical Society.
Historic City Timeline - A historical, year by year, account of the history of Salmon Arm.
Secwépemc Landmarks Project - An ongoing project to create awareness of Secwépemc traditional territory through the installation of trailhead posts, Secwépemc Landmark sculptures modelled after Secwépemc Coyote Pillars, and connected interpretive panels. These feature Secwépemc oral histories, place names, culture and stories connected to the Shuswap Lakes region.
Salmon Arm... a short story - A short history of Salmon Arm details the humble beginnings of a town founded on the shores of Shuswap Lake.
Events
Heritage Week - Watch for events happening in February of each year.
Heritage Conservation Awards—look for any upcoming events on the City's social media pages
Regulatory / Governance
1 From the City of New Westminster (https://newwestcity.ca/heritage)